Digital Marketing: Uncovering the Truth of a Killer Campaign
By Chris Taylor, Chief Marketing Officer, Heart Foundation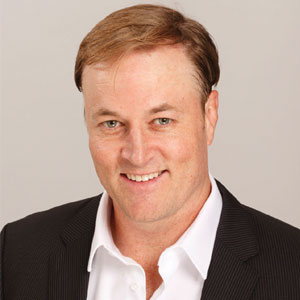 Chris Taylor, Chief Marketing Officer, Heart Foundation
We recently launched a campaign at the Heart Foundation called 'Serial Killer' to highlight Australians' dangerous levels of complacency about the nation's leading cause of death, heart disease. The bold campaign likened heart disease to a dangerous and indiscriminate serial killer taking 51 Australian lives every day. We estimate around 9,000 Australians will be saved over the next five years as a direct result of the campaign. It highlighted that effective marketing relies on both creativity and developing an emotional connection; but also shed some light for me on the ongoing discussion about the role digital marketing plays in our strategy.
There is nothing like digital technology and the myriad of channels to micro-target audiences in a cost-effective way. Consumers can not only be reached in unprecedented numbers; more importantly digital marketing allows us to reach the audiences that we as brands specifically want to target. Digital marketing is measurable, providing marketers answers to the age-old dilemma of how to calculate a return-on-investment (ROI). The rate of change is this space has been exciting and terrifying for us marketers, particularly over the last five years.
Exciting in that digital marketing is seamless and immediate, ensuring we can sell products 24/7. Digital analytics tell us how much money we are making from different audience segments and give us the ability to measure consumer behavior, measure campaign performance and provide a wealth of insights to make better business decisions. In addition, analytics gives us the chance to provide a personalised and superior experience for customers. Tagging customers mean we can learn more and greet them with targeted offers and personalised experiences each time they connect with us across our websites, via mobile and apps.
Supermarkets in particular are very good at this, using loyalty data to deliver tailored, meaningful offers to customers drives loyalty and incremental sales. When I was working at Woolworths, we had access to insights from millions of Rewards customers. Based on customers shopping history and behaviours we were able to offer the right product to the right customer at the right time. We looked at who was shopping, what they bought and when, across literally trillions of rows of item-level purchase data. It allowed us to build customer profiles and even design products and services to suit customer's needs. Propensity models helped us predict customers' likelihood to buy based on their profile and behaviour. This enabled us to measure individual customer's lifetime value and price in future offers and discounts.
Really effective marketing relies on creativity and emotional connection; this is what remains in consumer's hearts and minds
Digital marketing has allowed us to track, measure, optimise, analyse and "know" our customers like never before. While these factors seem like the holy-grail, it also makes us obsess about driving immediate sales as we optimize our digital channel mix continuously to deliver results. This leads to demand for short term, immediate performance—sales, sales and more sales! This is the terrifying part. We have over embraced the focus on short term results as a marketing and digital community. We have created a pattern of last click attribution. To use a sporting analogy, it's the same as attributing the success of a game to the very last goal scored rather than the teamwork and all plays of the game over the full 80 minutes. It can drive us to focus too narrowly on specific data sets rather than a holistic customer approach. A focus on the short term means we can lose focus on building engaging and enduring relationships with consumers over the long term. Consumers generally need some form of emotional connection with a brand before they agree to buy it, regardless of the price. Let's not forget, 90 percent of our decision-making is based on emotion.
As UK Marketing Strategist Peter Field says, "Short-termism inevitably undermines long-term success" and ignores the basics of the marketing funnel—reaching for the "low hanging fruit in the market and targeting advertising tightly at consumers who are in the market right now." This leads to less focus and investment on long term brand building, which takes time to show results, and requires more investment than the short-term.
Brand building is the foundation of long-term growth and the cornerstone of brand building is driving an emotional connection which will urge potential customers to choose our brand over another. This takes time—repeatedly exposing consumers to your brand long before they're even thinking about shopping for your product or even your category. It often requires broad reach media such as TV, print, outdoor and radio which isn't as targeted as our many of our bottom of the funnel digital channels, but can be vital in building an emotional connection. However, the counter to that is there are digital channels—predominantly social—that also build brands and an emotional connection.
This isn't limited to consumer product or service brands, which leads me back to our 'Serial Killer' campaign. We have a major health crisis in Australia with 51 people dying every day from Heart Disease. 90 percent of the adult population carry at least one risk factor for heart disease, yet only half the population realise heart disease is relevant to them. We could have spent our marketing budget micro-targeting the highest risk Australians. This short-term approach may have worked, and the data would have clearly shown an ROI. But the minute we stopped spending, awareness would have fallen away. So, we went big and built our campaign across mixed media platforms, using news media for broad reach that delivered mass awareness to all Australians. The message had emotion at the core. This, without question made our digital channels so much more effective. In fact, our digital channels have now out-performed our expectations. We drove Australians to take our online our heart age calculator and determine their own levels of risk.
Our strategy caught the attention of the media and the broader Marketing community. Professor of Marketing and media commentator, Mark Ritson wrote, "By being bold, by aiming at the top of the funnel, by targeting all Australians, and by investing in news media to help his cause, The Heart Foundation hit the marketing bullseye."
Really effective marketing relies on creativity and emotional connection; this is what remains in consumer's hearts and minds. Digital marketing shouldn't eliminate the need to build long term brand awareness and perception; while it enables us to learn, build and target our customers, without a brand with soul it's an empty promise. Think big whilst pivoting small and watch your brand's influence rise.