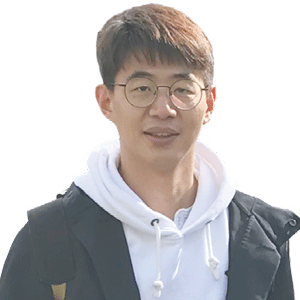 Ming Liu, COO
For a brand to penetrate China's 772-million strong digital economy is no easy feat. This ground reality stems from the stranglehold enjoyed by Baidu, Alibaba, and Tencent—the three internet powerhouses that dictate how people lead their lives in the world's largest retail market. While having a strong searchable presence on Baidu is imperative, a retailer, CPG firm or any business is almost obligated to engage in ecosystems that Alibaba and Tencent have created. Since the two commerce ecosystems act as walled gardens, a brand is forced to pick one of the two, to effectively tap into the wallet of the Chinese consumer. For example, Tencent –owned WeChat, the most popular app in China, keeps users inside its ecosystem to find everything they need and shuts out Alibaba-owned Tmall. Similarly, a brand doing business on Tmall will struggle to reach the consumers on JD.com which supports the WeChat payment module. In other words, brands in China need to make a judgment call as to where they plan to invest a majority of their marketing and commerce budget— Alibaba or Tencent. Additionally, they need to establish a presence on social media platforms such as WeChat and Sina Weibo and lure consumers in the form of live promotional video streams by celebrity influencers.
These pre-requisites are now the norm for any brand—local or global— regardless of the depth of their pockets, or the effectiveness of their digital marketing strategy. 6e Group, an integrated marketing communication (IMC) service provider with deep-rooted knowledge of China's digital economy, is helping brands meet said pre-requisites by equipping them with tools and solutions needed to create and manage consumer engagement and outreach. How would 6e Group go about aiding a brand to choose between Alibaba or Tencent? For instance, a client dedicated most of its pre-launch marketing strategy into creating brand images, campaigns, and generating social buzz, but couldn't ascertain if the social traffic would convert to sales. In helping them gauge their digital market presence, 6e Group created two centralized platforms—one each for the Alibaba and Tencent ecosystems—before integrating the platforms with WeChat and other touchpoints including a social CRM. "By directing all the traffic generated through these two ecosystems to the grand official WeChat account, we could measure if consumers wanted to purchase the product directly via the ecommerce platform or prefer being directed to the platform through other touchpoints. We could trace this data, determine the sales conversion rate, and advise the brand to choose between Alibaba or Tencent to drive their marketing campaigns," explains Ming Liu, COO of 6e Group.
To further elucidate how 6e Group helps brands navigate the fragmented nature of China's digital economy, it's worth highlighting the case study of a subsidiary of L'Oreal Group. Before approaching 6e Group in 2014, this cosmetic enterprise struggled in its attempt to launch a new lipstick brand in China. Having to work under fixed budgets, 6e Group devised out-of-the-box strategies to set marketing activities in motion.
"We contracted small-time market influencers and leveraged the power of social media, and provided them with creative content assets. A year later, the brand was widely accepted, and we began pushing the shiny lipstick with viral hashtags," recalls Ming. The brand's success meant 6e Group could utilize increased budgets to create a holistic solution which included offline engagement with consumers. "In such cases, when brands are budget-strapped, we need to be innovative," adds Ming.
The Biggest Pain-Point: Lack of Consumer Data
The aforementioned success stories are impressive, considering the lack of consumer data that brands in China have access to. Unlike in the U.S. where Amazon or Shopify can easily trace a consumer's shopping preferences, touchpoints, and seamlessly communicate with the users, brands and ecommerce platforms in China struggle to fully understand their customers. As recently acknowledged by several industry analysts, the dearth of professional data analysts in China are also standing in the way of brands extracting and getting more out of data.
We create solutions by means of integrated marketing. This holistic approach is our biggest differentiator compared to other agencies
In solving the pain-point, 6e Group devises holistic solutions that aren't designed strictly from a marketing perspective. "Since marketing is the last step in the business/ value chain, we avoid resolving complexities from a marketing lens. Instead, we provide services such as business consulting and product design, besides planning the digital infrastructure for brands," says Ming. While admitting that lack of integration between platforms (either Alibaba or Tencent) and other touchpoints is the reason brands can't understand its customers, Ming adds, "We create solutions by means of integrated marketing. This holistic approach is our biggest differentiator compared to other agencies."
User Experience-Oriented Solutions
Employing a UX-oriented approach, 6e Group sets out to examine a client's target audience along with their behaviors to determine their level of engagement with a particular brand. Based on the information, 6e Group formulates various strategies before devising their solutions. "We learn about vital consumer touchpoints and gauge what marketing practices are useful, economical, and can communicate with the client to generate more traffic and ultimately, conversions," says Ming. After consolidating the data derived from online and offline sources, 6e Group devises a digital strategy and makes the data traceable. This sophisticated digital blueprint makes it easier for brands to stay agile in marketing by calling upon old data.
An Open Corporate Culture that Enables Creativity
6e Group, formerly 6e Digital, was rebranded in 2016 after upper management decided to overhaul the corporate culture. According to Ming, the rebranding was due to the company empowering the creative resources in the organization—creative designers and copywriters—make decisions that were previously restricted to the company's C-Suite. "Post rebranding, we formed different business units including innovation consulting, branding, space design and digital solutions, e-commerce operations, and more. Through these units, we harness the capabilities to develop specific strategies for business, product, retail, digital, and marketing. The new approach ensures that the ultimate deliverables are cohesive with the rest of the strategies, and equally cost-effective," says Ming.
Since its transformation, 6e Group has made a concerted effort to adopt design thinking and lean methodologies to assist brands, especially the ones attempting to infiltrate the Chinese market. "Our iterative and incremental approach is the key to creating a strategy for brands wanting to maximize their ROI," adds Ming.
In the coming years, 6e Group intends to drastically bolster its technical team which will focus on data mining and machine learning to enhance the IMC service provider's digital marketing solutions. "If we can amplify the capabilities of brands to adopt cutting-edge disciplines like machine learning, we can take the next step in our evolution. We want the technology aspect of our solution to become our core competency," concludes Ming.