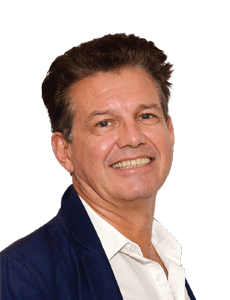 Vincent Digonnet, CEO, APAC
Breathtaking skyline vistas, opulent decor, and exemplary service—The Peninsula Hotels, one of Asia's oldest hotel chains, defines luxury in every sense of the word. With stunning facilities and a heritage unmatched in the hospitality industry, the esteemed hotel goes above and beyond in ensuring a plush hotel stay unlike any other, be it for business or leisure. While the sophistication of this property is key to their long-standing reputation and popularity, The Peninsula Hotels wanted to ramp up its game by reinvigorating their digital presence and brand awareness. To strike the right chords with customers, they aimed to boost online bookings for rooms and a multitude of other services under their umbrella. Taking a step toward this aspiration, the luxury hotel chain invested in a unique, experience-focused platform to drive a digital experience and environment on par with their outstanding physical presence.
The Peninsula redefined their digital vision with a complete transformation of the look and feel of their website, new functionalities, inspiring content, and innovative experiences. At the core of all this upgrade was MullenLowe Profero, the global digital transformation network of MullenLowe Group that utilizes a unique hyper-bundling approach to achieve "experience-led transformation" and build best-in-class customer engagement. Adopting a challenger mindset to the brands they work with, the company employs approaches to help brands develop a deep understanding of the customer and evaluate the experience as it exists today to look for opportunities to deliver what they describe as an 'unfair advantage' to the businesses they partner with.
"Instead of embedding analytics at the end of the funnel, we apply it right at the front end of the data collection process"
The approach seems to payoff. The Peninsula Hotels today ranks 11 (gifted) out of 75 in the L2 index—a significant leap from rank 20 in 2017. "We help our clients transform the way they market their brands and drive the improvement of customer engagement models by combining strategy, experience, data, and technology," says Vincent Digonnet, CEO, APAC, MullenLowe Group.
Unlocking the Success Formula with Centers of Excellence and Hyperbundling
At the core of MullenLowe Profero's ambition to challenge the norms of business transformation and punch above its weight is its ability to tap seamlessly into wider Group skillsets—which they refer to as hyperbundling. The Group contains multiple offers, from Mediahub, Profero, Salt and Open for media, digital transformation, change management, and global CX activation, respectively. This presents a bigger canvas to play on, allowing Profero to build out bespoke teams drawing from the best talent globally to deliver the right outcome to a client's brief—from consultancy, to brand planning, creative, digital marketing, communications, media strategy, experience design, direct response and performance analytics.
Always ahead of the game, MullenLowe Profero is a strong proponent of resolving industry- and client-specific marketing challenges by building centers of excellence. "I've organized the network in Asia to eliminate the problem of P&L between the different markets and put together teams comprising members from Sydney, Tokyo, Shanghai, Hong Kong, and Singapore to create the best experience-led transformation possible," explains Digonnet. Each office serves as a center of excellence for one particular skillset by fostering a culture of innovation, driving excellence in that center, and creating a community of like-minded people sharing the same skillset around the region.
 :
We transform clients' brands by combining skillsets across multiple disciplines including strategy, data, and technology to deliver best in class customer experiences
As such, the company's center of excellence in Sydney acts as a hub for service design, Tokyo for data analytics and data science, Chengdu for technology, Singapore for hyperbundling and integration, along with Hong Kong as the powerhouse of global clients.
The CEO explains, "We are not creating silos by segmenting skillsets under different brands. Take, for instance, Profero, which acts as a catalyst that leverages the blend of skillsets and capabilities from Mediahub to Open, across the whole group. Hyperbundling is about solving the right problem with the right tool with the client brief at the center, rather than jumping to channel planning and execution." He goes on to mention data analytics impacts not just the business transformation and journey mapping but also the media and creative work. As such, Profero houses a team dedicated to data analytics, data science, and strategy apart from proficiency in service and experience design, technology development, and UI and UX. Juxtaposing the different skillsets, MullenLowe Profero successfully positions itself at the forefront of leading experience-led transformations.
Reflecting on research conducted by Dell Technologies, Digonnet informs that 85 percent of the jobs that will exist in 2030 have not even been invented yet. As per the research, the pace of change will be so rapid that people will learn 'in the moment' using new technologies, and the ability to gain new knowledge will be more valuable than the knowledge itself. "By building centers of excellence and adopting the hyperbundling approach, we are already addressing the problem, bringing together the best people for a particular job who are otherwise spread across different offices and utilizing cutting-edge technologies," notes Digonnet.
Nailing the Data Game
The lifeblood of MullenLowe Profero's service model is data. Why? Because the company's philosophy is that data is the most potent indicator of customer preferences; it is the true voice of the consumer and the best predictor of future behavior. However, with the consumer behavioral data on an upward spiral, it has become imperative to not just aggregate existing data but also to understand if that data is even the right set to be interrogating in the first place. If not, then the strategy needs to focus on creating the right data to act on and gleaning valuable insights, down to an individual consumer level. Digonnet points out that brands that are unable to engage with customers at an individualized level or are unwilling to connect learnings between interactions are at risk of being completely replaced by a competitor or a new entry in the market. To address this, MullenLowe Profero has founded its data analytics and data science center of excellence in Tokyo, bringing together data analysts and experience designers for generating a new approach to data collection and creation. "Instead of embedding analytics at the end of the funnel, we apply it right at the front end of the data collection process. That way we solve the biggest pain point, which is generating quality data and the ability to derive meaningful insights from it along with putting together data that comes from different sources," clarifies Digonnet. By designing for data creation from the very beginning, MullenLowe Profero assists clients in predicting consumer needs and proactively delivering on them.
When it comes to delivering marketing transformation, Digonnet broaches an important question: "How do we generate better quality leads with higher value with a greater propensity to convert?" MullenLowe Profero answers the question by building a rich dataset based on real interactions and utilizing machine learning to identify the most relevant data points for generating the best outcomes.
This approach was used with HSBC Commercial Banking during a recent major digital acquisition project. Based on the analysis of more than 600 million rows of first-party data, MullenLowe Profero applied machine learning to develop clusters based on consumer behavior. The insights obtained then formed the backbone of segment-specific content and journey optimization programs in order to drive conversion through digital channels.

"MAt the core of MullenLowe Profero's ambition to challenge the norms of business transformation and punch above its weight is its ability to tap seamlessly into wider Group skillsets— which they refer to as hyperbundling"

The MullenLowe Profero team continuously challenges itself and its world-view by analyzing customer behavior, mapping out trends, and putting their client's customers at the heart of everything. Upon engaging with clients, the team focuses on their pain points, builds out the relevant capabilities, and once the program is initiated, constantly assesses what skillsets are needed to deliver the best possible outcome based on business impact. This willingness to adapt teams as a brief evolves is one of the key differentiators clients call out time and again.

A Melting Pot of Talent

In a bid to encourage various points of view and celebrate diversity, MullenLowe Profero recruits individuals from different industries and backgrounds, be it consultants, design thinkers, data scientists, or business strategists. "We believe that as a leader no one can afford to rest on their laurels in a rapidly changing world and as such, clients must adopt a challenger mindset to punch above their weight," Digonnet emphasizes.

One such client was Millennium Hotels that wanted to minimize revenue losses created by the plethora of dedicated third-party booking sites. In addition, although the hotel's online presence was functional, notable disjointed systems prevented seamless user experiences, resulting in lack of innovation, broken customer experience, and poor brand impressions. To help Millennium Hotels redesign, integrate, and streamline its online experience, MullenLowe Profero devised a completely rethought multi-device, user-centric solution, built from the ground up, focusing on inspiration, ease of booking, personalization, along with an entirely revamped, more engaging booking flow. Creating a unified, mobile-first planning platform at the outset, with the customer at the center, team MullenLowe Profero developed a comprehensive style guide that ensured consistency across the franchise's branding along with migrating their systems into a single backend solution using Sitecore Experience Manager and Experience Platform with a Sitecore Experience database. Post the launch of the new, fully integrated digital platform, the customer engagements scores of Millennium's website improved 30 percent, their loyalty sign-ups increased tenfold via a single integrated CRM platform, while their conversion rate grew 27 percent in 2018 from 2017.

Unsurprisingly, with success stories such as this, MullenLowe Profero's clientele comprises clients that span a range of sectors and geographies, from financial services, such as HSBC to consumer goods like Diageo. With its distributed workforce enabling the resolution of client-specific challenges across a multitude of locations, MullenLowe Profero has plans to extend its services to additional countries such as France, Mexico, Canada, and Indonesia. Recently, the company launched a 'middleware' consulting service that takes transformational strategies developed by management consultants and turns them into actionable workstreams that deliver tangible impact on different divisions of a client's business. "To facilitate our middleware consulting offer, we bring together people who have either been in a client's shoes, or have consulting backgrounds themselves, spanning a variety of disciplines, who have the ability to reformulate management consulting and big picture thinking into programs—be it marketing, media, experience or sales," concludes Digonnet.