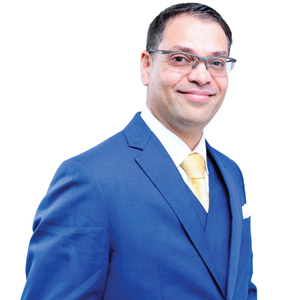 Robert Heldt, President & Co-founder
The Japanese market can be a difficult one to succeed in. For foreign brands or businesses, it can be a true challenge to accurately communicate their message or unique selling propositions to Japanese consumers. But even for domestic businesses, it can be a challenge. Trends come and go quickly, and staying relevant means being able to move fast.
This is where a company such as Tokyo-based Custom Media comes in. For the past 11 years, Custom Media has been providing bilingual content creation and digital marketing solutions for a wide variety of clients. As Robert Heldt, President & Co-founder of Custom Media, explains, one thing that makes the company stand out is its integrated digital marketing approach: "It's not just about getting your message out through one medium, or one channel, or one way of thinking. Content needs to be repurposed for a number of different channels. If you have content for a website, you have to think about how you can take that content and make a video out of it, or how you can use it to make a social media post. You want to be able to integrate the whole marketing channel so that whatever the end goal is—whether it be traffic to a website to raise brand awareness or sales conversions—the entire process should be seamless."
Custom Media has the unique capacity to help its clients achieve their integrated digital marketing goals because they have an in-house group of teams that can work across all channels.
It's not just about getting your message out through one medium, or one channel, or one way of thinking. Content needs to be repurposed for a number of different channels
It might be the editorial team, which doesn't just create content, but tells stories that clearly deliver the right message. Or it could be the graphic design team, which can bring clients' ideas to visual life. There's also the web design and development team, which can deliver a variety of digital solutions, and the video team that creates well-crafted, compelling narratives. Ensuring that all of these teams work in sync is the company's in-house strategy and project management team.
Heldt says this is one of Custom Media's major advantages: "In this fast-paced digital world, we need to be agile to quickly develop and deliver captivating campaigns for our clients. Having all resources in-house is a big advantage, our content creators and strategists can work together to produce branding, messages, videos, websites, social media content and designs that meet the client's goals. When these experts work under one roof there is synergy, and they can more easily craft the right story. We are at the forefront of information and technology— and understand where media, marketing and advertising are moving—so that we can recommend the best solutions and make sure they have the right team consulting and supporting our clients."
One example of how the company delivered a multifaceted solution for a client was the case of a food product for a major Swiss brand. Recognizing that mascot characters are particularly popular in Japan, Custom Media created one for the product, which helped to develop buzz on social media (where an animated version of the mascot character was used) and at trade shows. Custom Media was also instrumental in introducing the product to retailers such as Costco. They have had great success in Japan and have begun to sell other products in the country.
For the future, Heldt says that Custom Media is looking toward projects related to Rugby World Cup 2019 and the 2020 Tokyo Olympic and Paralympics Games. For these projects, the company will be working closely with the Tokyo local government. Custom Media is also expanding to use influencers in helping to promote tourism to destinations around Japan to international audiences.