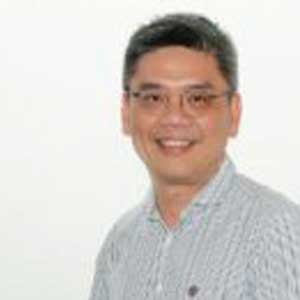 George Foo
Marketing campaigns act as the elf behind the success of any business. A game changing move, marketing campaigns ensures that companies cover a series of touchpoints that help them grab attention of target audience better than single flyer or ad. Also, adding an incentive, structured marketing campaigns lets organizations follow up with customers and even interact with them personally, thereby building a sustainable relationship. That said, while it's not easy to plan a targeted marketing campaign that helps business stand out from the crowd, IH Digital works with the right amount of magic that simplifies the complex task of planning and executing marketing campaigns across channels and languages.
agency, IH Digital provides consultancy service to leading companies with strategizing and executing market readiness and market penetration plans across Singapore, Malaysia, Thailand, Vietnam, Philippines and Indonesia. Be it account management, content marketing, social media handling, or digital advertising, the company does it all. Through its account
management services, IH Digital offers a 360° Strategy & Planning of business objectives by setting up account APIs, defines key contacts within digital marketing trainings and reviews, and also provides regional support to ensure unlimited online and electronic channels to promote clients' brands across devices.
Besides, IH Digital also helps in digital video content creation to curate videos that keep audiences engaged longer than any other type of content. Its dynamic/interactive visuals appeal to the right choice of audience and enables customers to build a topical authority over the net. This even allows them to produce various topic-related posts to showcase brand expertise in particular domain, and thereby enhance business credibility.

As a digital advertising agency, IH Digital has launched hundreds of campaigns in the region for variegated domains ranging from automobile to healthcare brands. The company has successfully planned, ran, and tracked ads from scratch resulting in a significant increase in website traffic and revenue of customers. To that end, understands the tight competition on social media platforms crucial to business success. For the same reason, the company's proficient team brings experience from across the region to deal with multiple queries received via social media channels like Facebook, Instagram, Twitter, Whatsapp messenger, Telegram LINE, and the likes of it.

This open rooms for enterprises to strongly impose their social media presence to target audience and equips them to manage multiple social media platforms with limited manpower in a short time frame. In addition, using powerful tools like Moz, Google Analytics, and many more IH Digital moves the needle in web search and marketing through robust approaches involving Search Engine Optimisation (SEO), Search Engine Marketing(SEM), website design, hosting, and maintenance.

At heart, IH Digital is built on the principles of integrity and team work. Founded in 2006, the company draws ingrained expertise from its team of highly experienced experts who address the multiple intricacies involved while planning a successful marketing campaign. Based on the collective experience of its four core teams–Account Management Team, Content and Social Experts, Media and Analytics Team, Web Development and Search Team–IH Digital gains an in-depth understanding of Asian markets and develops business-winning strategies that can accelerate market readiness of clients and help them in market penetration. Besides, the diverse language proficiency and creative skills put by employees from all across the globe contribute to a comprehensive range of ideas, market-media analytics, and the knowledge required further expanding, growing, and integrating complex functionalities such as APIs to make IH Digital's approaches globally relevant.