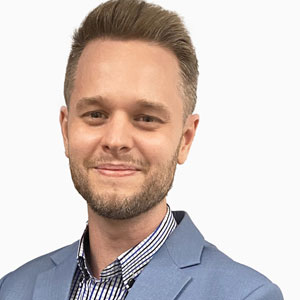 Lars Maehler, General Manager
Digital Marketing has unequivocally proved its value in ensuring business success in the modern world due to its tremendous power and efficiency. A cohesive digital marketing strategy maximizes sales and generates traffic, thereby helping brands not just grow but thrive in the digital age. Not to mention, the COVID-19 pandemic has been a resounding wake-up call for brick-and-mortar companies with a limited online presence to rethink their digital marketing strategies. As a complete digital marketing partner to its clients, First Page offers digital marketing strategies that are powerful, persuasive, and proven to succeed. The company's suite of services—SEO, social media marketing (Facebook and Instagram/LinkedIn), and pay-per-click advertising (Google/ Baidu Search/display, etc.)—is directed toward generating highly-desired leads, sales, and profits for brands.
First Page has been the fastest-growing digital marketing agency in Hong Kong. "Since 2018, we have drastically scaled up our employee numbers, with ambitions to further expand the team to double the January 2021 headcount by end of year. This is in due part to our ever expanding client base and focus on sustaining our standard to campaign servicing and execution," says Lars Maehler, General Manager of First Page. First Page is an agency that has maintained its ambitious approach to growth and client servicing. Maehler highlights that Hong Kong has been through extremely challenging times – from protests in 2019 to the pandemic in 2020, which is still ongoing. A significant portion of First Page's client base, especially in the F&B, travel and tourism, and retail space, has been adversely affected. Having said this, there has been a significant rise in online-based e-commerce stores and companies pivoting to the online realm, which has been extremely beneficial to First Page in being able to support companies with their online ambitions.
Fostering Exceptional Data- Driven Digital Marketing
First Page, since its incorporation, has been well-known for its ability to rank clients through its SEO (Search Engine Optimization) service. Since 2019, the agency has aggressively expanded its know-how into the paid media realm. First Page is recognized as one of the leading agencies when it comes to Google's product portfolio, helping clients with Google Search Ads, Display Ads, YouTube Ads, and Shopping Ads. In addition to this, the company also services clients across channels including, but not limited to, Facebook/Instagram, and helps with content strategies, reputation management, and programmatic advertising. First Page is no longer known as a mere SEO agency but more so as an integrated digital marketing agency and one-stop-shop partner for its clients. The company has rolled out WeChat Capabilities, Amazon Paid Ads, and SEO capabilities, in addition to becoming a regional TikTok partner.
First Page always prides itself on the fact that it does not outsource any of its operations. Due to its global presence across South East Asia, Middle East, and South America, First Page is able to leverage its global network of agencies to further support its client base in a localized manner.
We not only take pride in generating campaign results, but also solidifying our position as partners to our clients by turning everyone that engages with us into a digital marketing expert
First Page has also expanded into alternative service categories like 'review removals' through Removify, as well as its social media agency, CODI, and Enterprise Digital Experience Agency—Appscore. With countless partnerships across PR companies, video production houses, Google, Facebook, HubSpot, and more, First Page has truly evolved to cater to its clientele, regardless of how diverse their needs may be.
Relentless Pursuit of Excellence
Through its services, First Page demonstrates its excellence in delivering exceptional results to clients.
Diptyque Paris
—a global luxury fragrance brand founded in Paris, well-known for their scented candles, personal and home fragrances—launched their e-commerce store in Hong Kong in November 2020. First Page enabled the company to achieve 6 percent growth in click-through rate (CTR) and 123 percent growth in return on ad spend (ROAS) through Google Ads. Additionally, the client could witness a 57 percent increase in ROAS through Facebook and Instagram ads, all in just five months.
In another instance, First Page engaged with
Ricacorp Properties Limited
—one of the largest real estate agency companies in Hong Kong, providing property agency services for residential, industrial, commercial, retail, and car-parking spaces. In six months of the engagement, Ricacorp Properties' organic traffic increased by 57 percent, organic impressions were driven up by 80 percent, and organic keyword ranking (no. of page 1 keywords) went up by 700 percent.
In yet another impressive feat, First Page collaborated with
JIA Group
and helped them achieve exceptional results. Listed on the GEM Board of the Hong Kong Stock Exchange, JIA Group is a Hong Kong-based food and beverage operator that has earned a reputation internationally as an award-winning trendsetter in the hospitality industry. In just eight months of the collaboration, CTR increased 1182 percent, average CPC decreased by 88 percent, and CPA decreased by 71 percent.
Strong client acquisition efforts have enabled First Page to scale from a hiring perspective; the hired individuals being experts in their field help scale the agency's service capabilities. "At First Page, we do not set a ceiling on what employees can learn, enabling us to continuously be at the forefront of any updates across channels that we are active in. We are relentless in our pursuit to prove ourselves as market leaders and enable our employees to contribute ideas, which if positively received, are then championed for implementation within smaller teams," notes Maehler. This not only drives innovation but is also an important element of the work culture—regardless of their position in the agency, employees are a part of dictating the future strategic development of First Page and its sister agencies as a whole. The agency conducts weekly training sessions, supported by smaller, division-specific training sessions, where new lessons acquired are directly transferred to its client base. "We not only take pride in generating campaign results, but also solidifying our position as partners to our clients by turning everyone that engages with us into a digital marketing expert," remarks Maehler. All of this, coupled with its agile approach, enables First Page to customize campaigns based on the requirements of clients.
Toward a Promising Future
First Page is extremely keen on exploring automation capabilities when it comes to optimization while maintaining a perfect balance between manual optimization and taking advantage of AI. Amidst numerous tools in the market being evaluated continuously, First Page loves experimenting with them every once in a while to find something that contributes to game-changing results, which it then rolls out globally. First Page believes that these efforts are further amplified when each agency in the global network operates under the same principle of continuous exploration. "An additional channel that our clients have expressed interest in is programmatic – a skill set we have acquired and are now testing across various regions around the globe. We are in an industry vertical that requires us to be adaptable and pivot quickly when necessary, and we take pride in not having to battle bureaucracy in implementing changes," says Maehler