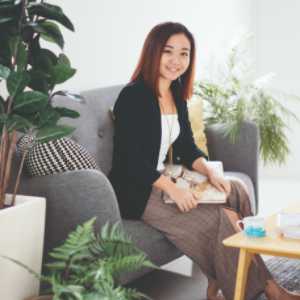 Stephanie Phua, Founder & Marketing Manager
In a post-COVID world, business success can be summed up in a simple equation. Businesses are strengthening their online presence to serve their customers who spending more time online than ever, equals to having a sound digital marketing strategy. While securing successful continuity of their businesses, brands and companies that didn't allocate resources to digital marketing are now making a frantic scurry to the internet—one of the only constant touchpoints they still had with their target audiences in a time of lockdown. Moreover, as they navigate a rapidly changing landscape of new ad formats and social media platforms, marketers are definitely becoming savvier with the possibilities of using these new touchpoints. In a field this crowded with a plethora of trends and challenges, organizations need to be on the bleeding edge if they don't want fall behind.
Enter Duo Studio.
A no-fluff, small and flexible agency, Duo Studio is all about creating effective and bespoke social media content that meets specific business needs. Backed by a team of digital natives from diverse backgrounds, but mostly empaths and introverts, this Singapore-based agency is primed to understand the nuances of Southeast Asia. With strategists highly experienced in integrated marketing, Duo Studio brings a keen understanding on how social plugs into the big picture. The social media content specialists at Duo Studio specialize in content strategy, planning, ad buys, production, content creation, community management, analysis and optimization to help both large MNC clients and SMEs digitize and differentiate their brands from the rest. "With MNCs, the challenge has always been to be able to produce branded content while being locally relevant — especially for western brands. We do a lot of on-ground research and speak to local partners to make sure the language, tone, visuals and context of our content are both relevant and appropriate for our different target audiences in the region," says Stephanie Phua, founder and marketing manager at Duo Studio.
Touching upon yet another challenge, Stephanie emphasizes the complexity of getting clients buy in from sponsors. She reveals that ROI is relatively easy to justify with clients that have existing e-commerce platforms, but for those that have yet to establish their own channels, it takes a while to build out the ecosystem that allows Duo Studio to directly measure how social media affects the bottom line. "Duo Studio is often brought in to align stakeholders on the objectives we've set out to do, and there's still a lot of education and guidance we do along the way to make sure everyone is aligned and is moving in the right direction," she adds.
We do a lot of on-ground research and speak to local partners to make sure the language, tone, visuals and context of our content are both relevant and appropriate for our different target audiences in the region
Duo Studio is guided by vision to help brands truly connect with their customers through social media, creative campaigns, smart design and close collaboration. For enabling this connection, Stephanie underscores that a brand has to be ready, willing and able to have one-to-many conversations regularly with prospective customers, existing customers and even detractors. It sounds basic, but a conversation involves both listening and talking; and at this point most brands are more comfortable with one-to-one communications. However, due to limited resources and different priorities, most brands cannot engage in one-to-one communications for social media marketing. Duo Studio intends to change this narrative by launching creative campaigns that arrest attention—especially in an era where the market is highly saturated with ads and similar content. The company leverage creative campaigns to shed a "different perspective" and allows its clients to cut through the noise and clutter. The uniqueness of Duo Studio also stems from its smart design that focuses on helping businesses solve problems and identify opportunities. Stephanie informs, "A lot of our job requires marrying a business solution with something artistically designed, whether it's a series of content or a whitepaper."
Apart from creative campaigns and smart design, Duo Studio also focuses on keeping its internal teams and its clients on the same page and streamlines the entire process through close collaboration. "The understanding of social media marketing tends to be very fragmented; some marketers are well versed with it, and some aren't. Even amongst those who do understand it, objectives could vary given the large range of data you can draw from social media marketing. To best understand our clients' needs, our accounts servicing team has ramped up the frequency of conversations with our clients, so that we are able to move things forward quickly, with close alignment," says Stephanie.
A typical client engagement at Duo Studio commences with a first meeting to understand the business and the specific problem faced, before diagnosing the problem. Stephanie assures, "If social media isn't going to solve it, we'd tell you. I think that clarity right from the start gives our clients the confidence that we have their backs and we'll do what's right by them." In what has been a true validation of success, Duo Studio assisted Liese—one of the leading styling brands in Singapore and Japan—with the relaunch of its Creamy Bubble Color. Duo Studio was briefed to lead creatives offline and online, with a focus on social media and usage of influencers. To showcase the eight new shades, influencers were carefully picked according to personality, brand and product fit to front individual shades. Overall, the campaign outperformed estimated target results and returned above average for engagement and conversion rates.
In yet another impressive feat, Duo Studio empowered Suntec City—one of Singapore's retail destinations—with bespoke social media solutions. Suntec City needed a unique proposition to get shoppers excited about dining, shopping and spending time at the mall. Duo Studio followed a creative approach to present the proposition of "let's put the SUN back in Suntec." With bright and vibrant colours that stand out on feeds, distinct mono weight illustration styles with fun and light-hearted subject matters and conversations that connect with audience, Duo Studio helped Suntec City to achieve 367 percent increase in average monthly reach and 63 percent increase in average monthly engagement.
Scripting similar success stories for its clients, Duo Studio is well positioned to help numerous organizations level up in the social media game.