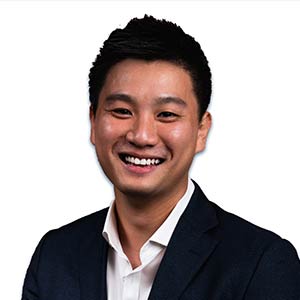 Shane Liuw, General Manager
When a business builds a brand online, it needs an effective digital marketing strategy to win against the competition. With a sizeable percentage of online experiences beginning with a search engine, getting businesses to appear on the first page of Google search results proves to be the Holy Grail for marketers. Businesses who want to increase traffic, conversions and revenue with their online presence actively seek out the best solutions provider who can achieve these goals. However, finding the right SEO Agency in a market replete with hundreds of digital marketing agencies offering tall claims is tricky.
"Businesses should look for that handful of digital agencies that can walk the talk and rank their own websites on the first page of Google," says Shane Liuw, General Manager of First Page Digital, an agency that stands out as the clear winner with organic rankings on the first page of Google.
First Page Digital is a leading digital marketing agency in Singapore offering a range of services to help businesses boost online performance through SEO, paid media and social media marketing. First Page Digital takes a holistic approach to digital marketing and taps on the synergy between various online channels to help clients achieve greater ROI. The company recommends the most effective mix of channels at the lowest cost based on the clients' industry and marketing objectives. To this end, First Page Digital runs combined digital solutions which include SEO, Google Ads, Facebook, Instagram and LinkedIn marketing, blogging, as well as a gamut of other services wherever relevant.
Businesses should look for digital agencies that walk the talk and rank their websites on the first page of Google
"We religiously follow the marketing funnel depending on the clients' marketing objectives," adds Shane.
What sets First Page Digital a notch above competitors is their approach to achieving campaign success. The company's result-oriented campaigns are bolstered with high touch point services rendered by their team of digital marketing experts. Campaign managers update clients on the progress of campaigns every two weeks and continuously recommend additional strategies to improve campaign effectiveness.
First Page Digital upholds three corporate values— Customers, Company, and Competence—as the bedrock of marketing excellence. While serving customers with integrity, empathy and flexibility, the company has taken steps to improve its processes and potential. For instance, their in-house CRM system, SENTR™, brings campaign management, reporting, approvals and file sharing onto a single platform to offer clients a transparent view of ongoing campaign activities. On the competency front, the company, upon hiring top digital marketing talents in the industry, trains and upskills them on the best practices and latest technical updates to ensure they remain ahead of the technological curve.
The potent claims of First Page Digital are reflected in its numerous client success stories, such as that of Stationery World. A dynamic company providing a comprehensive range of office supplies in Singapore, Stationery World found it challenging to increase organic clicks for their website and generate online sales from B2B and B2C clients. First Page Digital performed technical onsite and offsite SEO, while also providing the client with recommendations and best practices to improve their web experience and increase the site's SEO performance. Within six months of its implementation, the client achieved a 98% increase in organic web traffic, drove up impressions by 214%, and captured a 127% increase in ranked keywords on Google's first page.
With over 340 people in its global team spread across Thailand, Vietnam, Malaysia, Hong Kong, Australia, Dubai, and Panama, First Page Digital fulfils all campaign objectives through its digital talents, resulting in quick turnaround time and quality control.
"We do the best work and walk the talk," concludes Shane.