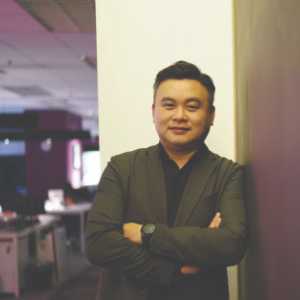 Ryan Ong, Managing Partner
"When we shop small, we keep traditions alive" was an interesting and engaging thought triggered by Grab—an enterprise-level ad-tech company for smallest of small businesses.
2020 was a bad year for businesses of all sizes, the smallest of businesses were among the worst hit. Technology giants like Facebook and Google came forward to donate ad credits to such companies. However, how do you use these credits when you know nothing about making ads? This is where Grab stepped in, empowering the small, local businesses in six Southeast Asian countries with free advertisements within the app. The ad-tech company developed a bespoke automated ad builder that required "Zero Ad Building Effort" from small businesses, regardless of what they sold or made.
With data automation at the core, the ad builder worked like Lego, automatically pulling information like logos, taglines, photos, locations, merchant names and more, that small businesses submitted to Grab. The ad builder also brought in a creative automation aspect that allows users to choose from various color options, graphic patterns, layouts, mastheads, and more to create ads that meet their specifications. Bringing dynamic radius targeting to the table, ads were served to users with a 12 km radius from considering the opening and closing hours of each shop. Next involved spreading awareness and action at scale through emails that were sent to GrabFood, GrabMart, and GrabPay for highlighting this initiative and allowing small businesses to get increased exposure on the app. The last leg of the program comprised of storytelling—showcasing some of the most interesting real-life stories posted on the company's Facebook and Instagram handles and YouTube channels. All in all, this impressive feat wouldn't have been possible without creating personalized ads within a short time frame.
Kingdom Digital—a multi-award-winning social and content agency— was up for the challenge. Kingdom Digital's proprietary delivery system Digital Creative Automation (DCA) was instrumental to speeding up the creative production process. The DCA system automated the variants adaptation using the information available from Grab's merchants.
Leveraging our proprietary delivery system Digital Creative Automation (DCA) to speed up the creative production process by automating the variants adaptation based on information that was available from Grab's merchants. As a result, Kingdom Digital helped Grab in producing 7,000 units of creative assets within just two weeks. The collaboration also led to 80 percent reduction in required resources and 80 percent savings in the overall campaign costs. To summarize, DCA helped Grab seamlessly deploy personalized digital ads in six countries during lockdown. "There are plenty of creative automation solutions available today. What's special about Kingdom Digital's solution is how cleverly they adapted their tools to Grab's internal processes to help speed up adoption and eliminate daily frictions," says Sulin Lau, Regional Head of Country Marketing at Grab.
We're very proud of our accomplishments. This brings us back to our core value of relationship building that has enabled brands and clients to entrust us with their campaigns
Creating a Lasting Impact
The success story of Grab is one of the many instances where Kingdom Digital has demonstrated its creative approach to social media marketing that is grounded in human insights. With a vision to build long-lasting relationships by humanizing brands, the agency connects people and brands through Social Media & Content Marketing, Digital360 Campaign Web Experiences, Digital Creative Automation (DCA), Video Production & Stories, and Digital Creative Production. At a time when brands need to gain attention when no one's paying attention, Kingdom Digital has evolved as a trusted partner to help companies humanize the way they present themselves and the way they speak to their consumers. In doing so, the agency equips brands with relevant and powerful campaigns, engaging social media content, data and insights, meaningful and fun client-agency interactions, and exciting and advanced digital technology. With services underpinned by core values of "Culture, Creativity, and Commitment," Kingdom Digital strives to provide clients with killer ideas and innovative solutions for driving meaningful connections and business growth.
When it comes to social media and content marketing, Kingdom Digital delves deep into various aspects of digital marketing and leverages its rich expertise to help brands with content and social media strategy, campaign creation and management, Facebook andInstagram marketing, community management, content creation, influencer engagement, native advertising, data and insights and more. The aim is to createunique, engaging and informative contentthat are also educational, relevant and encourage conversations. The company's Digital360 campaign service focuses on connecting brands with their audiences through multi-faceted digital campaigns. This service brings in a combination of digital strategy development, competitor analysis, and audience insights coupled with creative executions across the different digital platforms. The Kingdom Digital team actively participates in various phases of campaign creation and execution— from strategy and ideation, social media marketing, email marketing, display ads, video production and website management.
Be it websites or AR games, the team of creatives, innovators, and disruptors passionate about delivering brand experiences help brands create intuitive custom web solutions that boost their online presence. Brands benefit from the company's unmatched experience in user experience design, web content writing, front-end development, tracking and analytics and web strategy. Apart from written content, Kingdom Digital also forges stronger relationships with audience with relevant video content and ads. The company enables brands to capitalize on the increasing popularity and success of video content by producing video ads and stories, which entails everything from storyline development, storyboard creation, script writing, video production, editing, and animation. Lastly, the company's blends creativity, user experience, and technology to develop digital creative assets and impactful ads for brands. Be it pay per lead analysis, Gmail sponsored marketing, Google Display Network, EDM marketing, or DOOH ads, Kingdom Digital covers it all.
Relationships Matter
In order to deliver maximum benefits to clients globally, Kingdom Digital goes over and beyond creating and managing meaningful client relationships.At the core, the company is all about relationships—relationships with clients, relationships with consumers, relationships with co-workers. "We're very proud of our accomplishments. This brings us back to our core value of relationship building that has enabled brands and clients to entrust us with their campaigns," says Ryan Ong, Managing Partner, Kingdom Digital. Moving forward, the company is committed to building meaningful consumer experiences that strengthen connections across multiple digital touchpoints.