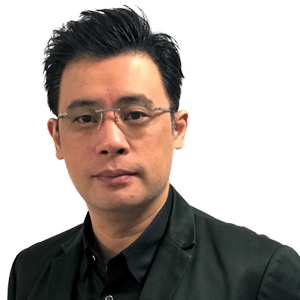 Patrick Tam, Strategy Director
What is one of the most crucial factors driving consumers' purchase decisions today? Rewards! From cash backs and digital wallet money to redeemable points, coupons, and vouchers, rewards of all kinds attract as well as motivate customers to buy a product. As a result, loyalty programs have become prevalent among brands to enhance customer engagement and boost conversion rates. Welcoming new buyers by providing vouchers for their next purchase, encouraging patrons to upgrade to upper tiers of membership with appealing benefits, or notifying members before their redeemable points expire, are all part of such loyalty programs. Identifying the value assured by these rewards, Hong Kong-based XGATE enables brands to increase the effectiveness of their loyalty programs by tailoring membership features to align with buyers' preferences using its customer relationship management (CRM) and loyalty system. XGATE also offers a diverse range of multichannel marketing as well as technology solutions under its digital marketing services (DMS) suite. These solutions include marketing automation, data management platform, social media management, and business intelligence (BI) module.
DMS provides real-time marketing campaign performance tracking, behavior analytics, reporting, and even acts as a social CRM solution for leads generation and nurturing. "We showcase product launches on social media platforms, engage fans, and encourage them to shop online using promo codes or at retail outlets with mobile coupons," states Patrick Tam, strategy director at XGATE. The company monitors such campaigns with the help of various tracking codes installed on ads running in search engines, social media platforms, and third-party websites for precise evaluation of conversion rates.
The resulting analytical data and marketing insights enable brand managers to reorganize their media plan and develop new loyalty strategies, thus improving campaign performances as well as return on investment (ROI).

Unlike typical social media management companies that focus merely on likes and comments on posts as campaign metrics, XGATE devises a holistic strategy to track actual sales conversions. To convert more leads into sales, the company designs games and applications on social media that record users' profile data and send targeted messages via email, WeChat, or SMS. For instance, when a user engages with a brand's Facebook page, receives an invitation to visit their retail store, and actually buys a product, these digital footprints are recorded in DMS to accurately measure the conversion rate. "For a ferry service company's Facebook campaign, we even integrated their backend ticketing system to allow users to book tickets on the Facebook page. The campaign continued for a few months, and the daily ferry service remained fully booked throughout that period," mentions Tam.

XGATE's multichannel marketing automation combines simplicity and speed to help organizations create, automate, and launch campaigns quickly, thus generating more revenue with less effort. This can be exemplified by the company's project for a global apparel brand looking to digitize their membership sign-up process and enhance the overall user experience. XGATE has designed a digital sign-up form to convert customers' profile data into QR codes. When the sales persons at payment counters scan these codes, the entire profile data is automatically ingested into the point of sale (POS) system and further exported to DMS. XGATE processes this data overnight, categorizes customers into membership tiers, and sends them relevant loyalty messages the following day. The project has improved the brand's operational efficiency by 40 percent along with a 20 percent increase in sales during the first year itself.

The all-encompassing nature of DMS has allowed XGATE to boost revenues of various organizations with impactful digital marketing strategies. The company is now working on incorporating artificial intelligence and machine learning into its suite to enhance the existing BI and analytics module. "We are also looking forward to introducing an omnichannel retail experience. By combining the purchase data and digital footprints with our lifecycle approach, we will deliver a better, personalized customer experience," concludes Tam.