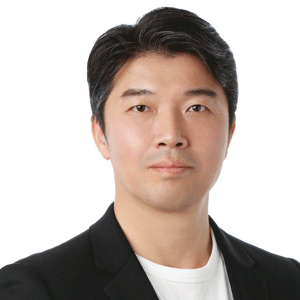 Andrew Do-Hyun Park, CEO & Co-Founder
"Digital advertising is driven by two prominent trends: strategic role of mobile devices and the critical role of programmatic technologies," begins Andrew Do-Hyun Park, CEO and Co-Founder of TPMN. The proliferation of smartphones has created ample opportunities for mobile advertising, enabling organizations to reach out to larger audiences and enhance their businesses by improving customer engagement. Thus, companies are in a constant quest for a platform that streamlines the buying and selling of media advertising inventories from multiple ad networks. To help organizations in optimizing advertizing inventories, TPMN, a Korea-based digital marketing company provides a programmatic ad monetization platform for publishers and advertisers to gain value from their online audiences.
TPMN is one of the fastest growing mobile ad tech companies that delivers more than 10 billion impressions per month through its ad exchange and supply-side platform (SSP), SUEZ-X. The programmatic ad monetization platform automates the processes and transactions involved in purchasing and places targeted ads on applications' inventory. "SUEZ-X allows publishers and advertisers to design and manage mobile advertising inventories that best enable them to accelerate their business," adds Park. It simplifies media buying and selling by using the potential of real-time bidding (RTB), granular controls, and more. Further, it delivers transparent inventories and qualified ads while filtering those with low traffic quality.
To develop effective solutions, the firm uses data science and machine learning techniques to analyze profusion of data, gather relevant marketing information from various databases, research on algorithms, develop prototypes, and study models.
SUEZ-X allows publishers and advertisers to design and manage mobile advertising inventories that best enable them to accelerate their business
Finding the optimal balance between the development of such algorithms and production of solution sets through the course of these processes allows TPMN to provide quality experiences for its clients.
TPMN continues to enhance its offerings by improving efficiency and generating massive ad impressions by supporting sophisticated audience targeting strategies. The firm detects patterns, identifies opportunities, creates meaningful narratives, and combines seemingly unrelated ideas into robust, innovative, and actionable insights. "We frequently find new business opportunities and seize it for our venture growth by persistently optimizing the performance of the product lifecycle," states Park. As a result of these advancements, the company further aims to develop new mobile marketing product and ad marketplace platform to deliver excellent results in advertising for its clients.
Armed with such a comprehensive range of solutions, TPMN collaborates with various organizations and helps them enhance customer engagements. One of these partnerships with a client that struggled to monetize its services best demonstrates TPMN's ability in delivering digital solutions. The company examined the client's poor ad quality and low conversion rates due to the inadequate ad monetization expertise and technical limitation. Therefore, TPMN consulted the client and implemented programmatic solutions to manage advertising space inventory with transparency for improved user engagement. Consequently, their global demand partners were able to access the media advertising inventory via programmatic advertising channel and post ads that resulted in a revenue increment for the client by more than two folds.
TPMN is further working on strengthening its platform by adopting artificial intelligence (AI) to streamline the tasks of publishers and advertisers. Park anticipates that such offerings can help organizations predict and automate various mobile advertising tasks. The company is committed to bringing in AI-based products with data infrastructure to make better predictions and enhance its yield optimization engine.