What if Watson ran your marketing department?
By Malte Weyhe, Director, Asia Pacific Marketing, Korn Ferry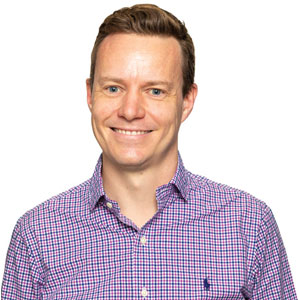 Malte Weyhe, Director, Asia Pacific Marketing, Korn Ferry
In 2018, luxury car manufacturer Lexus partnered with advertising agency The&Partnership, IBM and the University of New South Wales' MindX division on an ground-breaking project with a simple goal: to produce the first world's first ad scripted entirely by AI.
They let IBM's Watson supercomputer train a bespoke AI with 15 years' worth of award-winning luxury advertisements and human emotional responses. The result was surprising: "I thought I'd be writing an ad with the assistance of AI," says Dave Bedwood, creative partner at The&Partnership. "Instead, it took over and wrote the whole script: a machine telling the story of a machine coming to life. A lot of other AI work to date has been interesting because of the process itself. This has been fascinating–maybe scary–because the end product is good in its own right."
I can understand that the experience would have been 'scary' for Dave, given that it hints to a future where even imaginative tasks such as marketing messaging and content creation are handled by machines – and advertising agencies will have to add value in different ways.
However, for most organisations and marketers who don't have access to a supercomputer as part of their IT infrastructure this is still just a sign of what's to come rather than today's reality. Marketing technology has come a long way in recent years though. If used to its full potential, it can dramatically improve the way we interact with our audience, make us more customer centric and lead to better marketing results -in both, B2B and B2C environments. Technology won't do all the work for us just yet, but if we use the available technology right, we can:
• Contextualise our messages and content down to the individual level;
• Send customers and potential customers the right message at the right time – depending on where they are in the buying cycle;
• Use the many different types of content that are available today – think: webinars, videos, podcasts, live demos etc;
• Setup specific triggers to automatically hand over warm leads (customers in the later stages of the buying cycles) to the sales team, to introduce the 'human touch' and close the deal.
I thought I'd be writing an ad with the assistance of AI
The above isn't rocket science or requires Watson-type computing power. It is available through what I would call 'conventional' marketing tools that are likely part of your organisation's MarTech-stack already.
And by the way, 'MarTech-stack' is an expression that no Artificial Intelligence would ever deem suitable to explain the suite of marketing software a company runs – but rather something that a clever marketing wordsmith created to introduce more jargon.
These days new marketing technology solutions are almost launched daily, and the last count stood at 6,829 different offerings globally.
Your organisation – like mine – likely has a very small percentage of those implemented to help deal with various marketing tasks – from sending emails at the most basic level, to sophisticated chatbots that interact with potential clients at the more advanced level. They tend to make the job of the marketer easier in a lot of ways, but also more demanding in others.
Take marketing automation systems for example; these usually sit at the heart of many MarTech-stacks and can do everything from sending simple emails to automating entire nurture campaigns with invidualised content that help 'accelerate contacts through the sales funnel'. (beware more marketing jargon!)
These systems demand that marketers have a solid technical understanding and aptitude for digital marketing. Coupled with a deep understanding of their clients' issues andknowledge of what messages and content are most effective at the various funnel stages, marketers can then design marketing programmes that have the client needs at their centre. Something that all our marketing efforts should strive for.
Now this may sound simple on paper, but it requires a wealth of marketing content that is suited to the needs, interests and motives of your potential buyers during the different buying-stages – and of course the understanding of what these needs, interests and motives are.
Once you have all that in place you can start setting up the rules, workflows and programmes in your marketing automation software to send the right messages and content at the right time – which sounds like the easy part but requires the previously mentioned digital marketing wizardry.
Marketers who get this right – and use 'conventional' tools to their full potential – are already a step ahead of many of their competitors. They use technology to create customer-centric marketing programmes that meet their customers' needs at every stage, from awareness through to (re)purchase – and generate superior marketing results and return on the way.
If done well, the customers may feel like an Artificial Intelligence is at play, anticipating their needs and 'computing' what they need next in their buying-decision making – whereas in reality it's just clever marketing by marketers that understand their clients and have put in the energy and time to set up the process thoroughly from the start.
Don't get me wrong, I'm looking forward to the day when Watson can take over large chunks of our marketing automation and even content creation, but for the time being it remains a core tasks for the dedicated marketer.
This article was written by AI. Just kidding.