Digital Marketing's impact on the business environment
By Angelyn Varkey, Marketing Director - Asia, Aon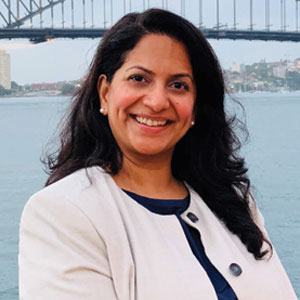 Angelyn Varkey, Marketing Director - Asia, Aon
Digital marketing spend is on the rise and here to stay
You may have heard the saying, "Technology and marketing are inseparable". With rapid development of technology, it has transformed the way organisations communicate, engage and interact with their users. According to Kapost, there are over 1800 marketing technology vendors out there today, and 60 percent of marketers expect their companies to increase investments in technology. According to a 2018 study, global spending on digital marketing nears USD100 billion.
According to Peter Drucker's profound observation, "Because the purpose of business is to create a customer, the business enterprise has two - and only two - basic functions: marketing and innovation. Marketing and innovation produce results; all the rest are costs. Marketing is the distinguishing, unique function of the business."
Whether you call it explosive evolution or revolution, digital marketing is mind-blowing and a vortex of complexity, excuse the pun.
Risks associated
Statistics show that videos are gaining popularity on social media platforms, with 57 percent of video plays coming from mobile devices. 'Bring your own devices' carries some potential risk, especially if employees do not have the latest layers of protection and are connected to the organisation's network.
Digital marketing is mind-blowing and a vortex of complexity
Increasing reliance on third-party technology to promote products and services means that data protection is critical, and with the enforcement of the EU's General Data Protection Regulation (GDPR) and local data privacy laws, breach of such regulations can be directly or indirectly diluting your brand, simply by association.
On 17 Jan 2019, it was reported the largest collection of breached data in history has been discovered, comprising more than 770 million email addresses and passwords. The exchange of sensitive data over unprotected systems makes the dark web a lucrative business model. There were several cyber losses in Asia last year and many could have been prevented with a robust risk mitigation plan.
Few days later, Google became the first tech giant to be hit with a record fine (€50 million) for breaching the EU GDPR. Data experts warn other technology firms to tighten their data privacy measures. We have all followed the Facebook saga to see how it has impacted the financials, clients and related businesses.
Collaboration
With a desire to stay competitive and drive innovation, marketers have seen a growing appetite to build some of these digital marketing or "martech" solutions in-house and take greater control over their target audience.
Ensure the marketing team knows they have a business partner within IT to support the adoption and roll-out of the technology driven initiatives. Let's face it, most marketing professionals are going to be excited by the client engagement possibilities and may neglect the potential pitfalls.
Best practice here would be to put an agreement, between the organisation, the vendor and the owner of the platform or software tool that they are using. While an arduous task at the beginning, it will sure save you lots of money and potential brand and reputation damage. This is an exercise that involves many parties within an organisation including the head of risk management, legal and compliance.
It is everybody's responsibility. Building a marketing plan that considers these evolving risks as part of its continuous digital transformation drives organisations to embrace new ways of doing business and it could be the differentiator in the marketplace today.